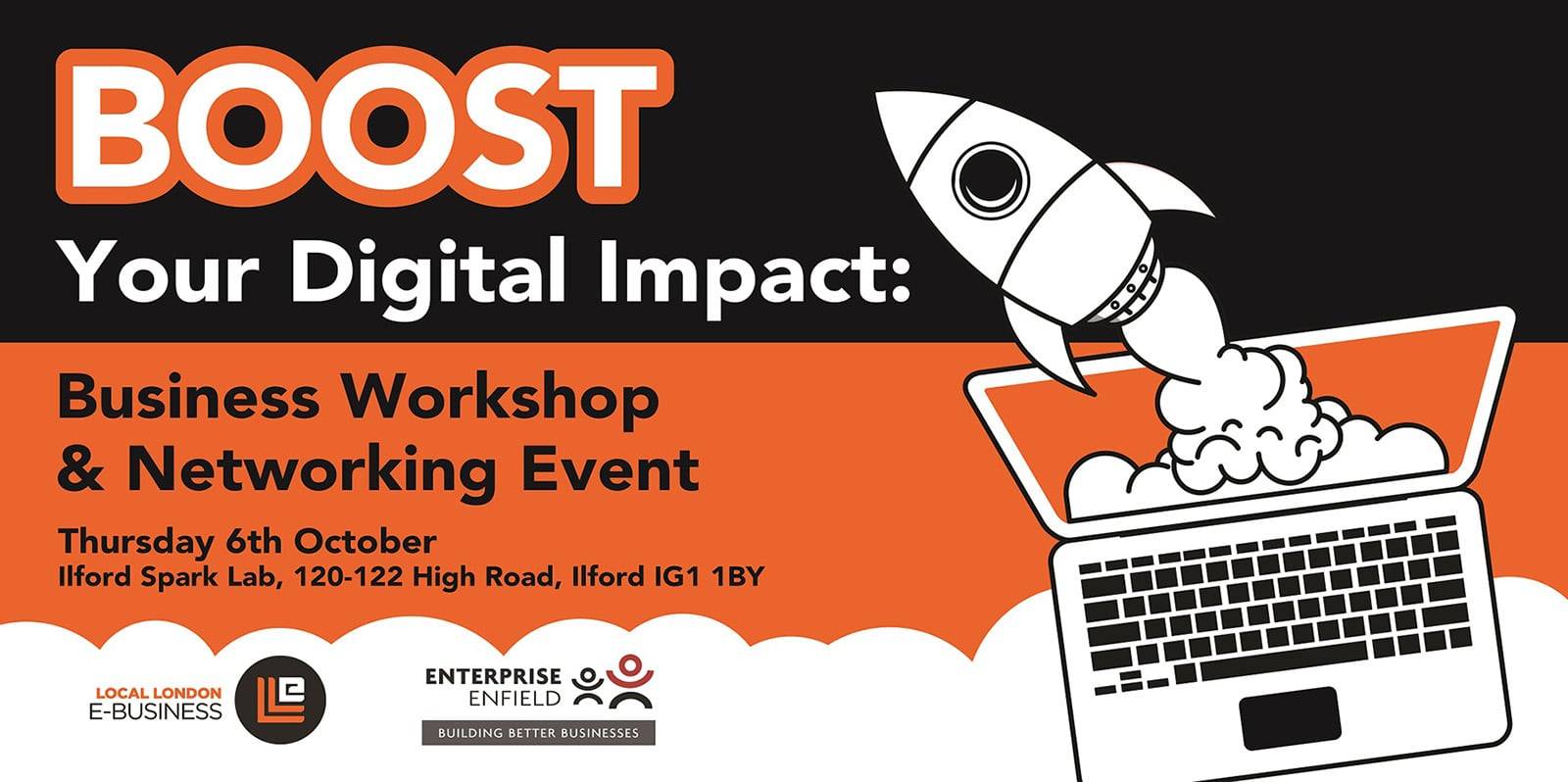 Business workshop & networking event
Learn effective ways to boost your online presence, hear about FREE E-business support & connect & network with other businesses.
Date: Thurs, 6th October
Time: 10:30am – 2pm
Venue: Ilford Spark Lab, 120-122 Ilford
This FREE business-boosting event is open to owners of businesses trading over 6 months and located in Redbridge, Waltham Forest or Enfield.
What is it about?
In these challenging times it has become more and more important for businesses to make better use of digital tools and technology to attract new customers and increase sales. Come along to this event to pick up top tips on enhancing your online presence, find out how you can register for free digital advice and business support with the E-business Programme and connect with other business owners over a complimentary buffet lunch.
Learn about the essentials for digital marketing and how to succeed on social media:

 

What do you want to achieve? Who are your target customers? How will success be measured? Pick up top tips including ways to ensure your social media is effective.
Meet our Digital Expert & get your questions answered
Hear how you can access FREE expert 121 advice, business support and webinars to harness the power of digital technology to boost your online presence; attract more customers, reduce costs and grow your business – with the

 

E-business Programme.
Connect and network with other like-minded business owners over a buffet lunch