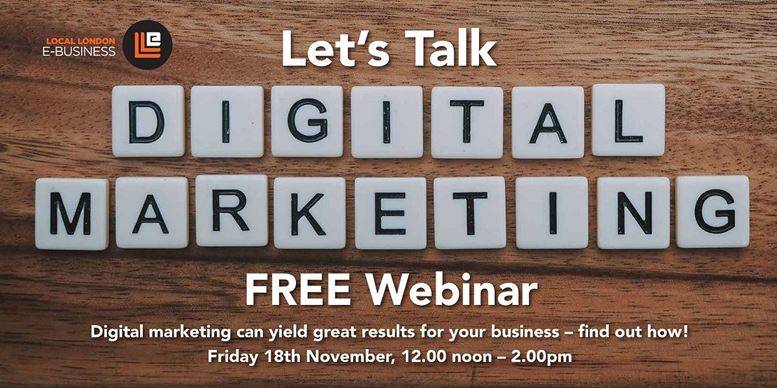 Let's talk Digital Marketing
Looking  to improve your digital marketing?
Learn how to achieve great results at this FREE webinar.
Date: Fri, 18th November
Time: 12 – 2pm
Enterprise Enfield is running a FREE Let's Talk Digital Marketing Webinar for small business owners on Friday 18th November, 12.00 noon – 2.00pm in celebration of Global Entrepreneurship Week.
This 2-hour webinar is aimed at any business owner who is looking for effective ways to enhance their online presence.  Understanding how to market products and services by targeting an audience is essential for any business owner and digital marketing can yield great results.  At the webinar Enterprise Enfield's Digital Expert will show how businesses can set clear, achievable goals by researching their market and developing an effective digital marketing strategy using a range of techniques including: email marketing; digital ads; social media; content marketing and search engine marketing.
Register for this FREE not-to-be-missed webinar below.