Interview with Jayabalan Gukanesan – Director of IC Training Centre
Interview conducted by Michelle Harris
 Jayabalan is an inspirational entrepreneur who supports multiple businesses in the London Borough of Redbridge and surrounding areas.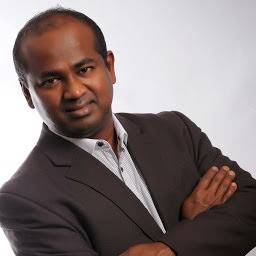 What inspired you to join the Redbridge Chamber of Commerce?
As the owner of multiple businesses, through my own professional and personal experience, I fully appreciate the importance of business owners working together in collaboration. With the objective of mutual support, many businesses have an opportunity to thrive and develop thereby also offering job opportunities to the local community.  Especially in the current political climate, owning a business can be very difficult and under normal circumstances, for every ten new businesses that are set-up, only three of them will still be active a few years later. So now, more than ever – we need to help each other.
What inspired you to become a member of Redbridge Chamber of Commerce and to then stand as part of the executive team?
Helping local businesses is a very important part of my work and commitment to the community.  I was very grateful to be elected as an executive member and thereby able to facilitate upon multiple levels, the development of business opportunities and procurement of investment from major companies into the area.  Association with the Newham Chamber of Commerce for our common benefit moving forward, is also important.
Why do you recommend businesses join the Redbridge Chamber of Commerce?
It facilitates a collective voice which is so much more powerful than working alone. We ensure our members have access to training, networking, corporate visibility and business opportunities. The RCC is highly respected both locally and in surrounding areas. 
You are respected throughout the community for your professional work. Can you please tell me more about your business?
My lifetime's work and commitment is the support of others. Whether businesses or young people who may be disadvantaged through a financial situation, substance abuse and also rough sleepers too.  We help bring them back into the community with opportunities to overcome a difficult situation. We have specific programmes for those who are out-of-work and not currently in any form of education.
I am the director and owner of many companies including:
IC Training Centre –  a training provider offering high-quality work-based training and apprenticeships. We also offer a range of courses and qualifications.
EduCare Children's Centre – Tuition and courses for children and teenagers including English and mathematics.
I also support training and job opportunities for those wanting to work within the hospitality industry.
Ibnuk.com is an Indian Business network which facilitates and supports international members of the Indian community.  
Do you have any other memberships?
Yes, am an active member of the WTO (World Tamil Organisation), UKTNCC (United Kingdom Tamil Nadu and Pondicherry Chamber of Commerce), OMEC (Overseas Malaysian Executive Council), the Yorkshire Business Network and also a founder of the Indian Business Network.
The Redbridge Chamber of Commerce is very important to the local community. You have been able to align international executives and associations within our business environment. It has been a pleasure to meet and interview you. Thank you.