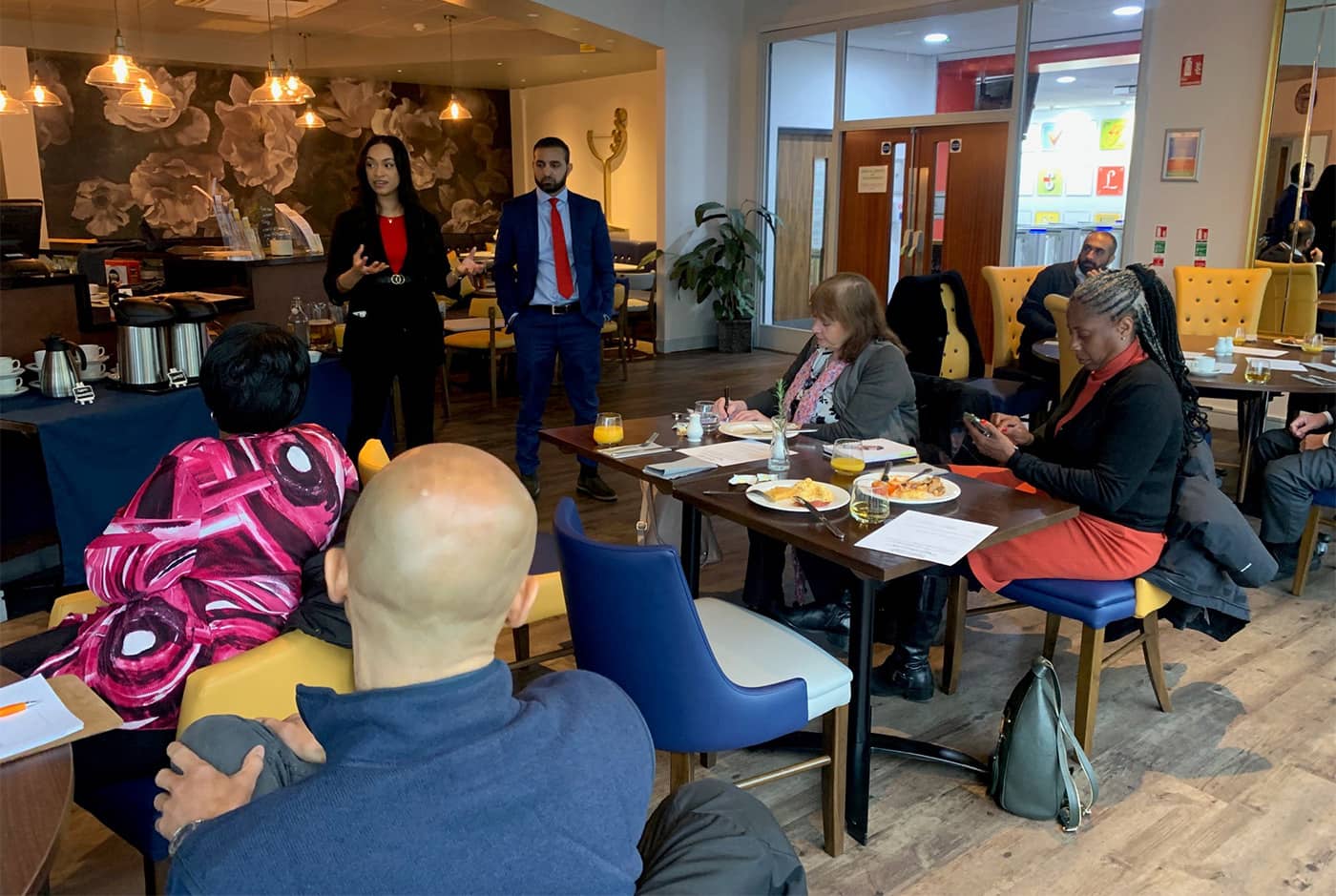 Redbridge Chamber of Commerce – Celebrating International Women's Day
This morning's meeting held at the Rouge Restaurant in New City College was buoyant and inspirational.
 
Despite the weather, there was a full attendance, great networking opportunities and an informative talk from Metrobank. They outlined their vision for improved high street presence, organisation of regular networking events and support of local businesses and communities.
Cyril Bekoe from Ilford Business Improvement District (BID) was also at the meeting and stated: 'We have partnered with Metro Bank to deliver our first ever International Women's Day event. This year, with the support of Metro Bank, we decided to celebrate the day with an in-person event, rather than a digital campaign, to honour the phenomenal achievement of women in Ilford, Redbridge and around the world.'
Redbridge Chamber of Commerce represents SMEs working or based in the London Borough of Redbridge. With monthly networking and speaker events, members also benefit from visibility and promotion of their business on the RCC website, social media plus so much more… 
 
The monthly breakfast meetings are held every second Wednesday of the month. FREE to members and £12.50 for non-members. Please check the website for regular updates and details.